Greeting Everyone Jonathon Ryanson there! ( or better known as Aqualights on Youtube well...I might change my name on YT again lol)...Many of you guys on twitter and DeviantArt had heard I had deleted my own youtube channel because of abominable rules known as COPPA (Full name Children Online Privacy Protection Act or better known as Content Oppression Privacy Protection Act or us lol XD) Well...Let me tell you guys I had officially comeback to Youtube Website! Why?...Well Read that tweet : https://twitter.com/TeamYouTube/status/1205068187768950785
If you guys still not get and understand you can watch whole video there!
https://www.youtube.com/watch?v=Ah5O5GeVjm4&feature=share
After I had watched whole video about Kreekcraft saving us from FTC and COPPA dumbass and read information from internet and after read this It made me feel better and encouraging me for returning to Youtube again!...well...when I read about tweet that I leave link to you and read some comment on video about COPPA good news It made me feel better why?...because not marking for kids not just not let kids watch video only...It can let everyone watch videos!...not for kids can be general audience too! :D well...thanks to KreekCraft a lot for saving youtube world! we will not forget your mighty merit :)
Oh If you guys thought my videos had officially gone but not worry It still not gone and still alive I had recorded it before I had deleted my own channel however some of my video will be fix and remake a bit for become better video!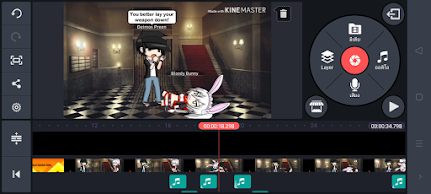 Well good video that I deleted would be restored and post to youtube soon :D See you next times bye-bye! also make sure sub to my new channel there! : https://www.youtube.com/channel/UCAwaezmABZcJ_OcO8Goqcwg?view_as=subscriber